Vu Cao Dam – « The Best of Us »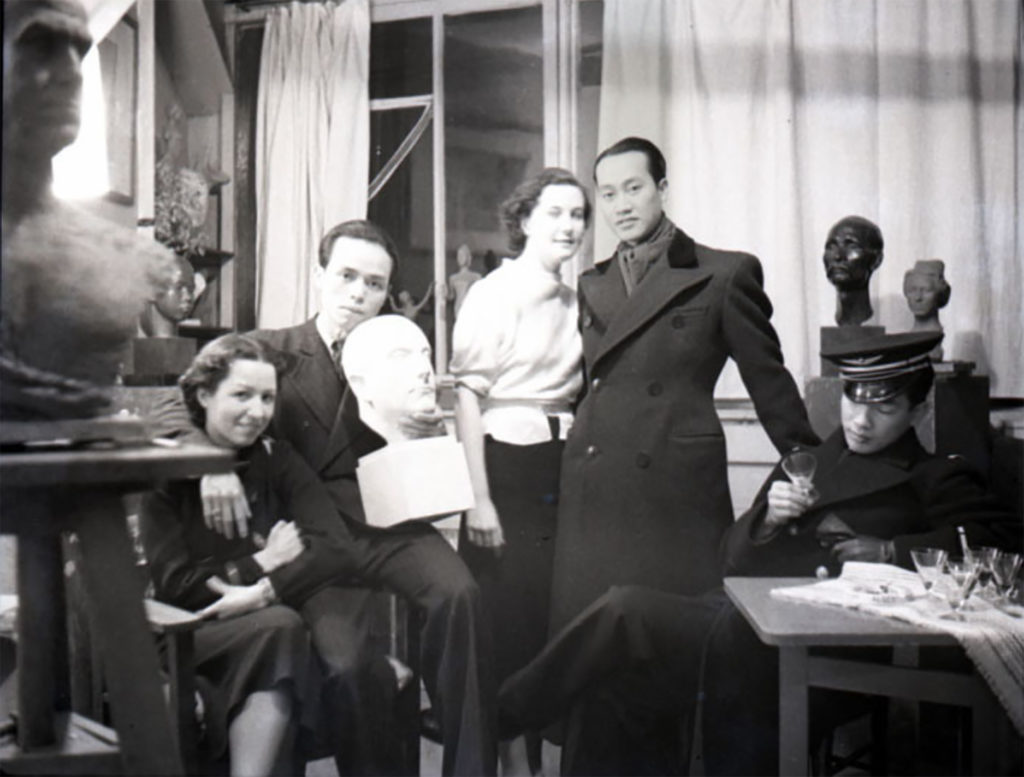 Almost two decades ago, I asked this question of one of the great figures of Vietnamese painting, "according to you who is the greatest Vietnamese painter of the 20th Century?"
The great master, Le Pho, answered directly and without a hint of hesitation, "Vu Cao Dam".
One could easily assume that Le Pho's elegance and the strength or his friendship with Vu Cao Dam, might have influenced his response, but the fact is, he was genuinely convinced that Vu Cao Dam was clearly the greatest artist amongst his contemporaries.
Vu Cao Dam played a major role in the development of modern Vietnamese painting. He graduated second in his year at the Fine Arts School of Hanoi in 1931, and actively participated to the Colonial exhibition that same year in Paris, and eventually chose to settle there, never to return to Vietnam.
Vu Cao Dam settled with ease into the artistic milieu of Paris – retaining his Vietnamese identity while blossoming as an universal artist in search of beauty and the eternal beyond all frontiers.
In his early years of training at the Fine Arts School of Hanoi (1926-1931), he was immediately noticed as an outstanding artist. He saw materials such as plaster, clay, bronze, and rock as opportunities to express his incredible talent as a sculptor.
At first gouache and ink on silk were his favorite medium for his paintings but later, in the fifties, he created a new medium by including, for example, some egg in his paints, or, favoring, from 1963 (following his contract with the American Gallery Wally Findlay), oil on canvas.
The exceptional selection presented here is a testament to his immense talent working across mediums. His portrayal of the young Hanoian lady in Portrait of a Young Girl prefigures the innate elegance of the bronze sculpture of young ladies dressed in ao dai in Deux Jeunes Filles (Two Girls).
Vu Cao Dam – Portrait of a young girl. Gouache and ink on silk.

Vu Cao Dam – Two Girls
Forced to leave Paris for health reasons, he settled on the Côte d'azur in the South of France where he spent fifty years painting beautiful scenes such as that in Landscape in Vence.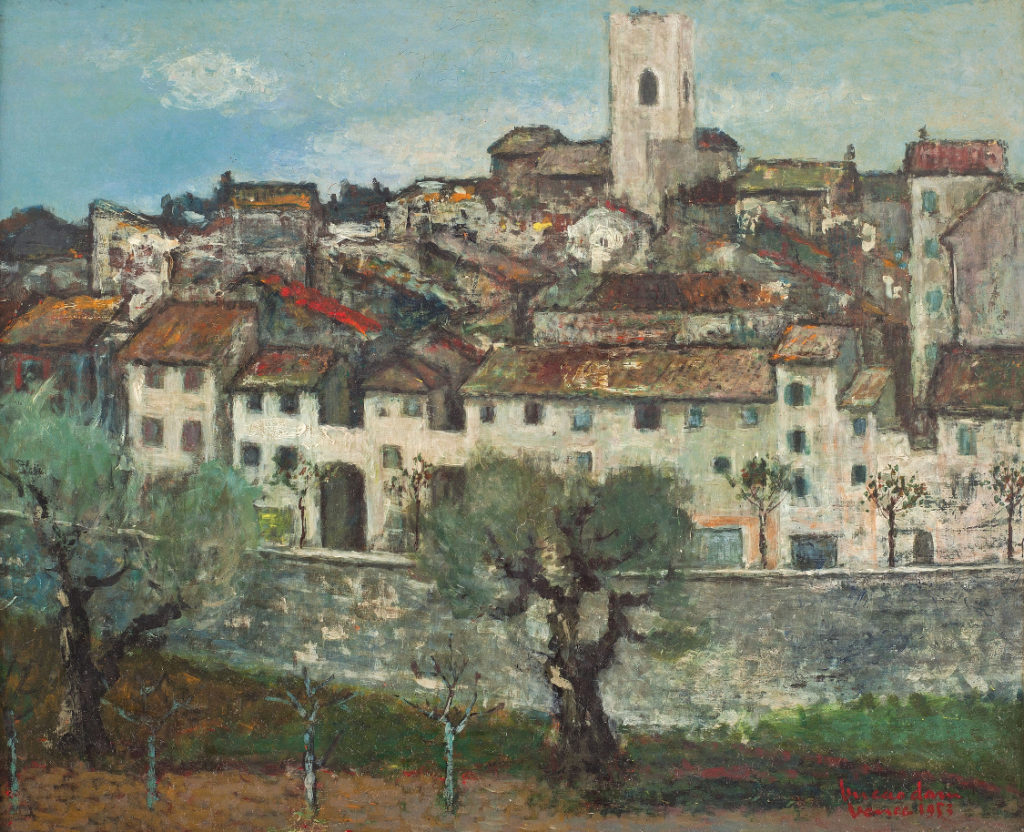 As an avid painter and sculptor of Vietnamese beauty, even flowers are transformed into metaphors for beauty and grace in Chrysanthemums and Gladioles, beyond being mere decorative elements.
Vu Cao Dam – Chrysanthemums.
Gouache on silk

Vu Cao Dam – Gladioles.
Gouache and ink on silk
He also presents us with a unique plaster work in Family Scene, initially a present for the painter Le Thi Luu. Two doves, traditional symbols of peace, are depicted within an endearing depiction of a warm familial scene.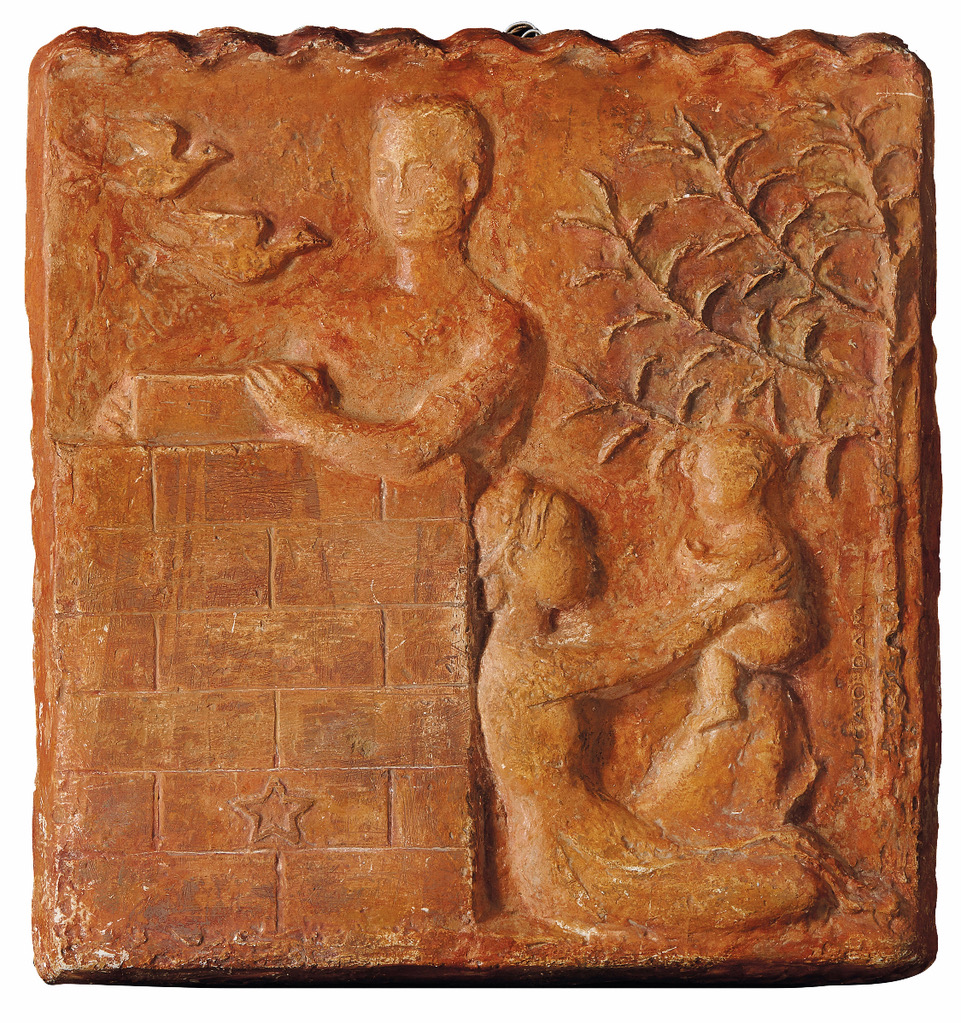 In Le Cavalier, Vu Cao Dam represents the iconic and immediately recognizable figure of Kim Van Kieu, from the epic Vietnamese poem The Tale of Kieu.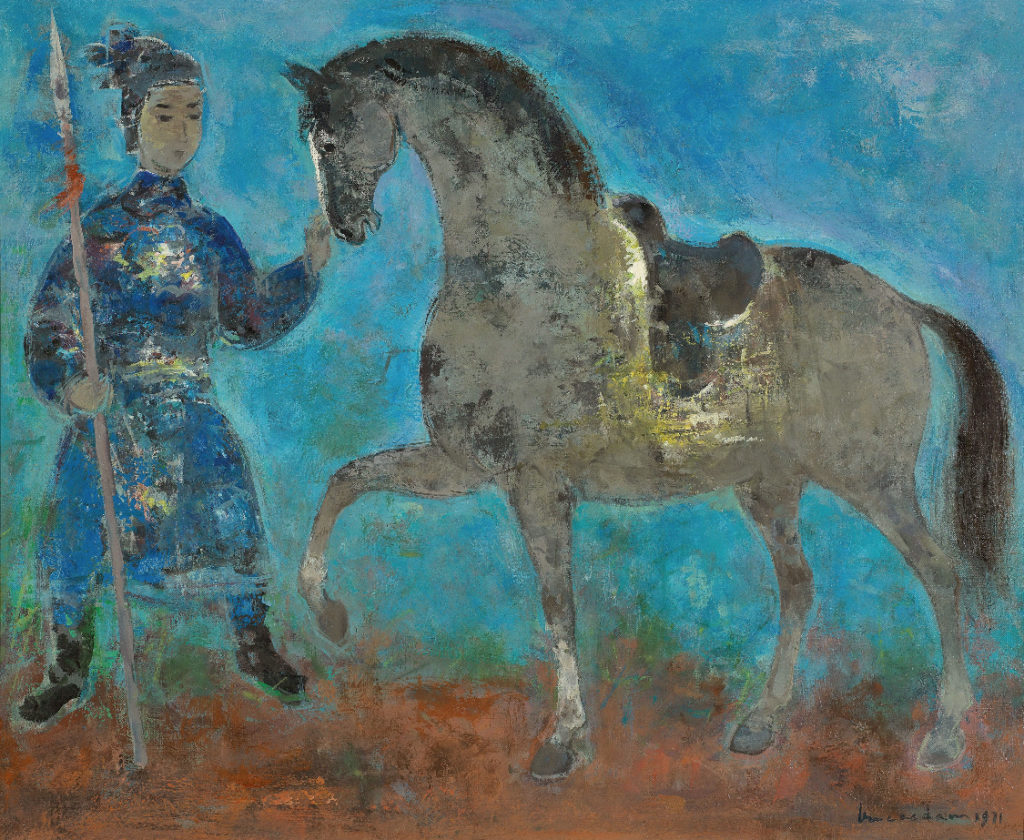 Jean-François Hubert