Le Pho: « Les Poissons rouges », The Beauty of Domesticated Nature
The painting presented here is unique in the production of the artist– subject to external stock taking.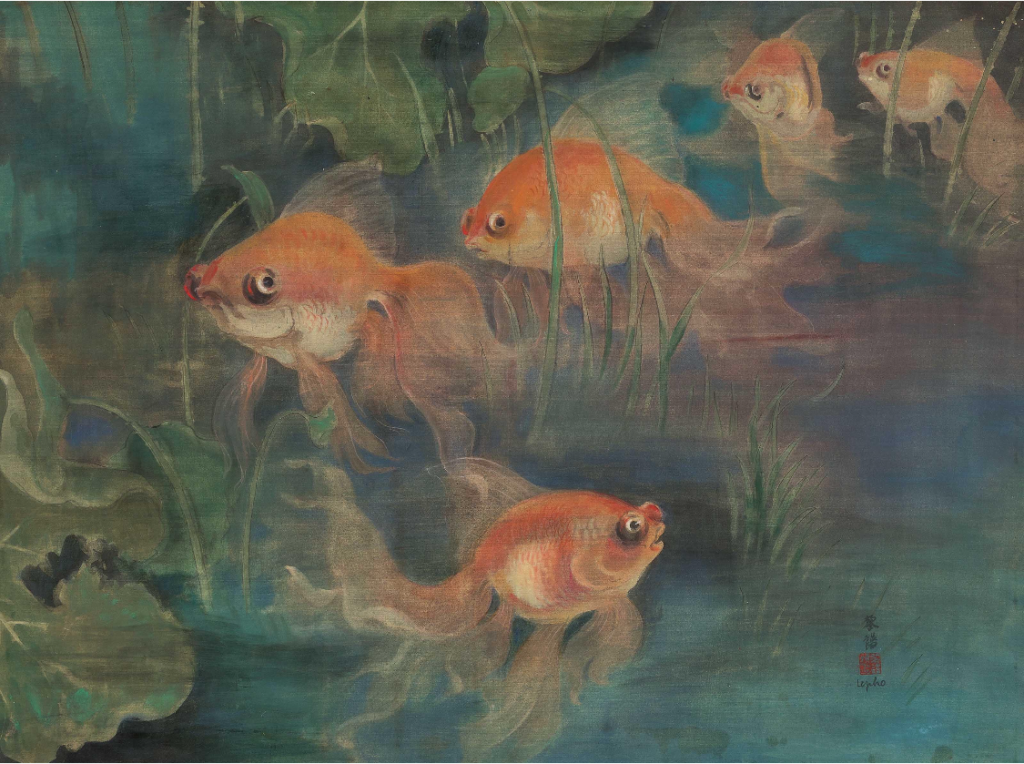 Indeed, if the women and children have mostly monopolized the talent of the painter, if so many bunches of flowers have bloomed under his hand, even if you might come across a few landscapes or city representations, maybe even a few birds, it is clearly the first time we have the opportunity to present a scenery of fish.
This is how rare this work is – it is exceptional and exquisite.
Five gold fish swim among aquatic plants; just common fish found everywhere, such as in basins or in ponds in the gardens of Vietnam.
However, Le Pho doesn't have the "naturalistic" sense Nguyen Phan Chanh has, and the fish seem to move in the air more than in the water; to fly more than to swim.
Similarly, there is little realism in the depiction of the aquatic plants. For the water, Le Pho picked the same blue he uses in his other paintings for the sky or the hills. It resembles the sky. A quasi absence of perspective.
Why?
Because in his work, Le Pho refuses naturalism.
To him, anything reproducible is false, the beauty – the only worthwhile one – is the immediacy conquered by man.
Jean-François Hubert