« La Vaccination »; « La Tonkinoise »; « La Vietnamienne à l'enfant » by Victor Tardieu. c.1925
The most beautiful epics are always the result of chance and necessity.  Tardieu is no exception to the rule.  
When he arrives in Hanoi on February 2nd 1921, he is a fifty years old man who, the previous year, just received the Prix de l'Indochine. This Prize was the gift of a return trip from France to Vietnam taking care of all expenses throughout Indochina (Vietnam, Cambodia, Laos) with accommodation guaranteed. In return, he had to use these months of studies to present to France a body of work showing all these countries.
At that time he was a well-known painter in France specialized – at first – in stained glass design for churches and public monuments. Eighteen years earlier, he received the Prix National for his large work (4,05m x4,80m) representing a team of workers on a building site. In 1914-1918 he courageously fought in the war where he became a camouflage expert.
The décor was set up: a talented man with proven technics able to create monumental works, with an awareness of the harshness of war and eager to discover a new world: Asia.  But on February 2nd, 1921 Tardieu did not expect his trip to turn into an epic when he created the Indochina School of Fine-Arts: to the moment of his death in Hanoi in 1937, he will work hard to assure its exceptional success, a school of talents that will honor the Vietnamese cultural history of the 20th century.
Following June 6th 1921, four months after his arrival, Tardieu was engaged by contract with Governor Long and was commissioned to create various decorative ensembles, including a monumental oil piece for the back panel of the Grand Amphithéâtre, located on the ground floor of the Université de l'Indochine in Hanoi.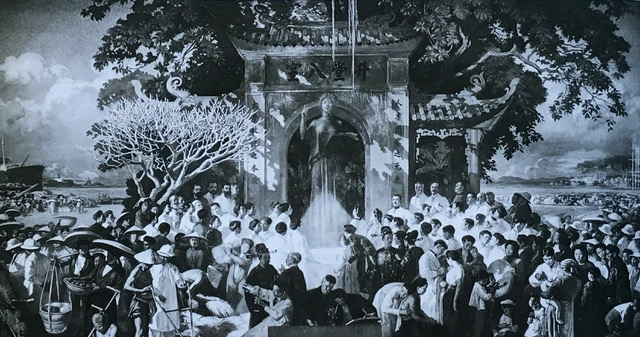 It took Tardieu several years to complete the 160 m2 commissioned work requiring long and intricate research during which he undertook to create the most ideal and harmonious composition. In the forefront of his ensemble, Tardieu chose to place the Vietnamese characters moving back further into the background several European civil servants.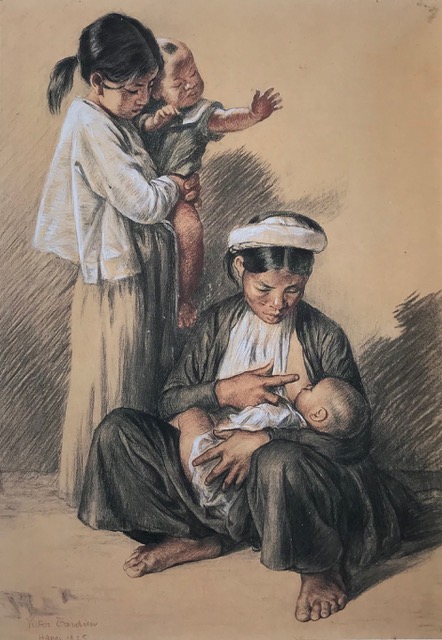 To achieve this project Tardieu will first create a series of drawings (between 1923 and 1925, see above the 77,5 X 54 cm), also a series of paintings (between 1925 and 1927) – see below – depicting the major characters used for the fresco (see Jean-François Hubert in Arts du Vietnam, la Fleur du Pêcher et l'Oiseau d'Azur, Musée Royal de Mariemont, 2002, p152-183). Once he defined « his subjects », he repainted them on the major fresco (160m2) to compose an ode on progress.
Victor Tardieu – La Vaccination

Victor Tardieu – La Tonkinoise

Victor Tardieu – La Vietnamienne à l'Enfant
Some commentators – superficial – found in this work what they will call a « colonial » message.  However, it is easy to distinguish on the eminently Vietnamese Cong Tam Quan portal, on two columns, the following sentences written in Chinese: « The elites are the essence of the country. The university is the foundation of education. »
Further, at the bottom of the work, a Latin sentence is inscribed: « Alma mater, ex te nobis, dignitas, libertas, Felicitas » (supreme mother, it is from you that we receive dignity, liberty and happiness). 
From this immense composition, an ode to education and progress, the image of love, femininity and Vietnamese among other themes only shows the Tardieu's love for Vietnam.  
Our three paintings illustrate perfectly the Tardieu's state of mind. These figures are situated one on the lower left side, two on the lower right side of the painting, which was completed and installed on July 5th 1928.
« La Vaccination » (« Vaccination »): for Tardieu (as well as for a whole Vietnamese courant at the time) it is only through the West meeting the East that progress will be made. He does not evoke a subjective complementarity but an additional objectivity. Here, and throughout his life, Tardieu glorifies the essence of Vietnam.  The same way the use of oil paints on canvas will free young talents in Vietnamese paintings, the scientific progress – medicine in this case – must free Vietnam from the devastation of « misery ». Tardieu recalls the important role played by Pasteur, Calmette and Yersin among others.  But here, a Vietnamese and not a French doctor injects the vaccine to a fine and graceful Tonkinese girl.  With the intellectual help from France, Vietnam takes hold of its own destiny. The sign of a bright future is illustrated in the other child patiently waiting in, we think, his mother's arm. In this work health and well-being go together in a controlled calmness.  
« La Tonkinoise », (« The Tonkinese lady ») wears her traditional hat and keeps her grace despite the harshness of the task. Her left hand, at the same time beautiful and firm, shows and symbolizes the Vietnamese women's strength as we know it since the Trung sisters. This lady, coming to sell her products to the market shows feminity and unceasing elegance.
La Vietnamienne à l'Enfant » (« The Vietnamese girl with a child ») is a figure of grace and simplicity, dressed in simple traditional accoutrements. Tardieu aimed to depict the everyday realities of life. 
All these studies demonstrate that Tardieu was a keen observer of his subjects in a passionate but realistic way.
Classical painter, peerless educator, passionate lover of Vietnam, Victor Tardieu will remain in the history of art as the creator of the Hanoi School of Fine Arts. His students will forever be grateful to him showing it throughout their lives.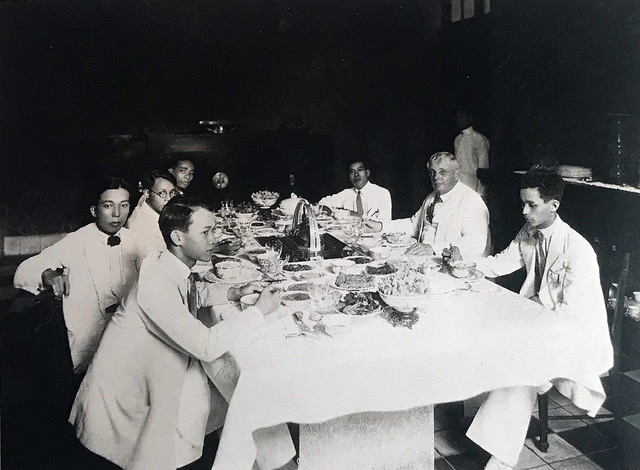 His seventeen years (he died in Hanoi in 1937) of unconditional service to Vietnamese art made him, not only a brilliant teacher in « his » school, but also an apostle of talent.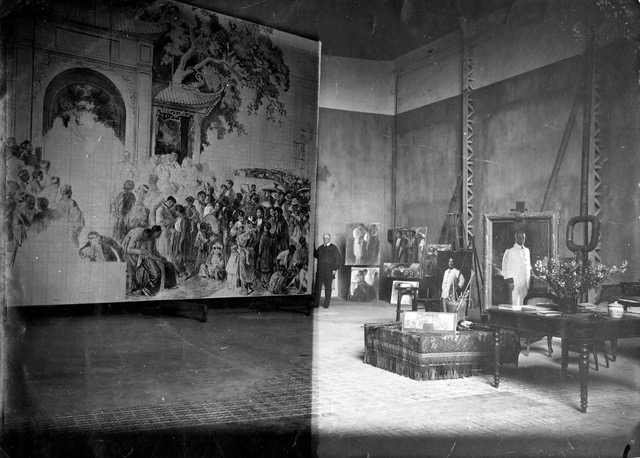 Jean-François Hubert