Nguyen Phan Chanh « La femme dans la rizière » – The End of a World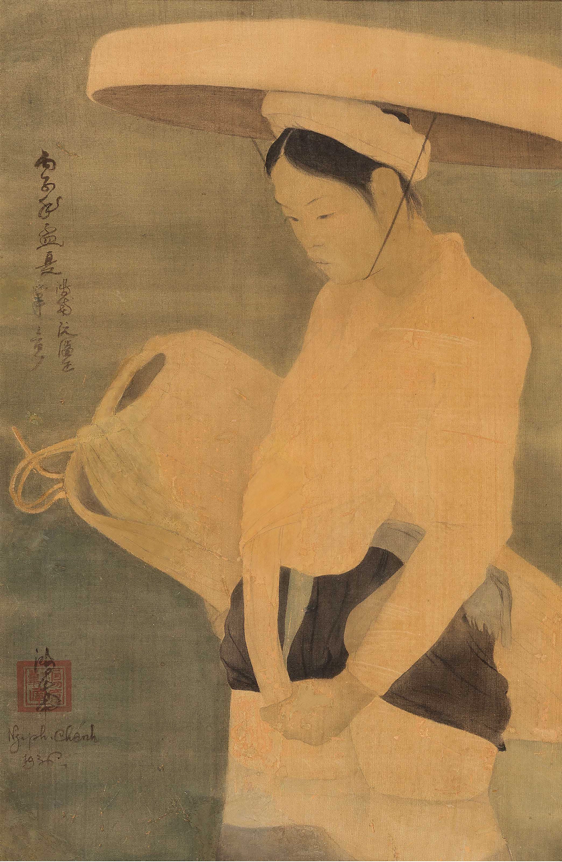 This important silk dated 1936 (bing-zi), more precisely recorded as 'Summer 1936' by the hand of the artist on the top left, falls into a classical style elaborated by Nguyen Phan Chanh in the early 1930s and brings us a novelty that increases its importance.
The previous year, the artist – who also signs here "Hong nan" (South of Hong) in reference to the Hong Linh mountain (in the province of Ha Tinh, Tonkin, his place of birth) – had participated in the first exhibition organized by Société d'Encouragement à l'Art et à l'Industrie (Annamese Association for the Encouragement of Arts and Industry). In 1936, he participated in the second exhibition by this promotional organization. He was already a recognized artist by then. The Colonial Exhibition of Rome (1932) only served to confirm his importance and stature. Further, the constant promotion by Agence Économique de l'Industrie, Paris (AGINDO) was very beneficial for his career. In 1932, the famous magazine L'Illustration promoted him with their complimentary article by Jean Tardieu and quality reproductions of his works.
In Femme dans la Rizière, Nguyen Phan Chanh steps away from the colourisation he attempted in 1933 in Jeune Fille au Perroquet, and returns to his camaieu of browns he used in 1930-1932, including La Sorcière 1931. Much like the incense burner for La Sorcière, there is the same touch of blue in the material around the waist in the current painting.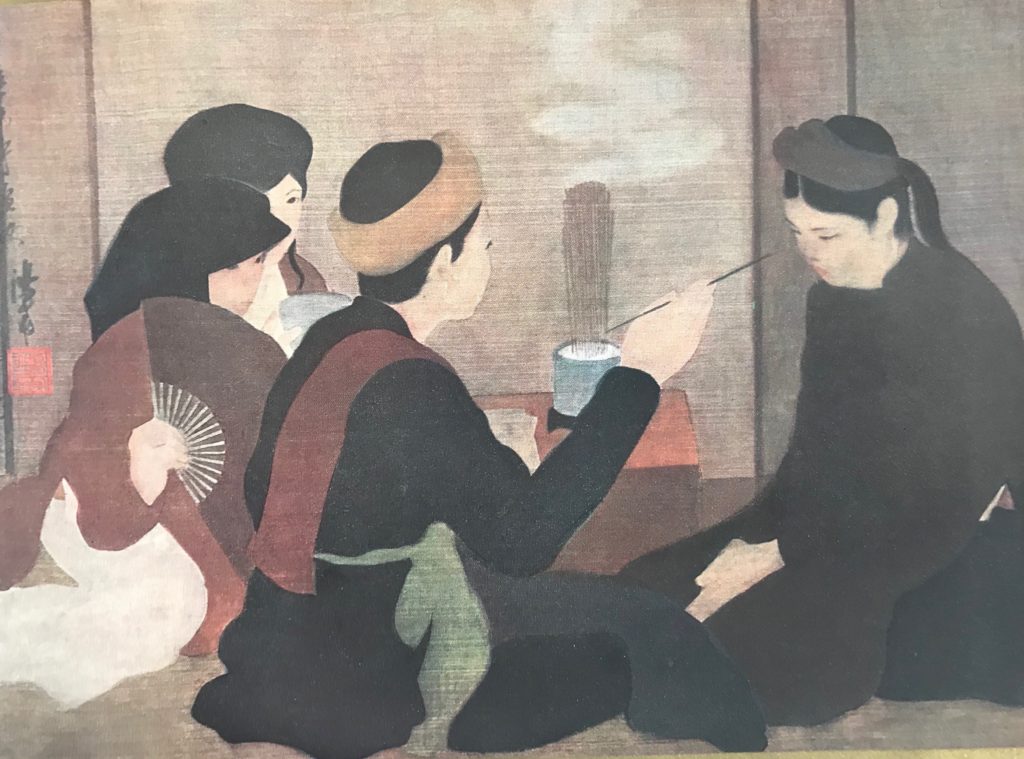 Femme dans la Rizière, expresses perfectly the profound thoughts of the artist for whom modesty is the ultimate virtue. Nguyen Phan Chanh visually describes this woman with, as always, the precision of an ethnologist: the raincoat rolled in palm leaves, the Hanoi flat hat, the clothing, all of which captures reality.
The classical construction of the painter is easily identifiable through rounded triangles. The dark masses of ink representing the hair together with the short trousers form the triangle; and the flat hat above the headdress and the raincoat rolled up compose the round or ovoid masses.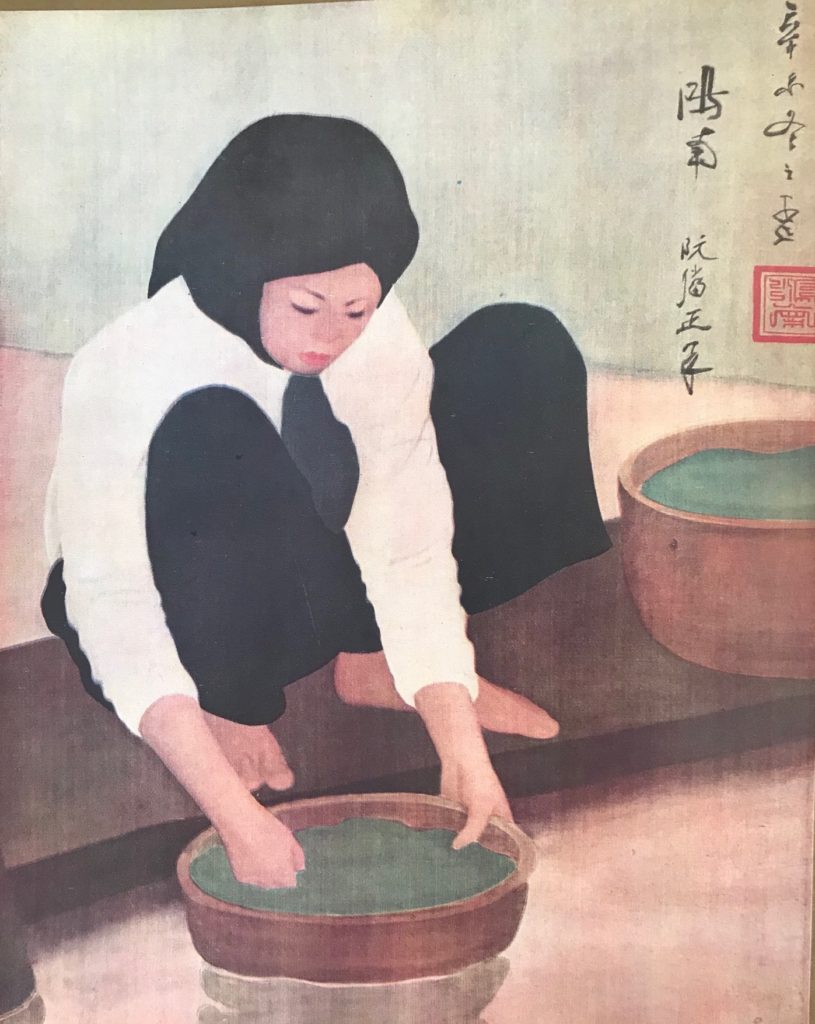 1936 is marked by a major change in the style of the painter, whereby the eyes of the model are now open, even though they are looking down and the face appears more intentional (in comparison with, for example, La Laveuse de Légumes, 1931). Here, Nguyen Phan Chanh individualizes his subject: the individual appears behind the model. A detail telling of a change in sensibility.
Nguyen Phan Chanh offers us one of his last major works. From then on, his talent – apart from a few moments – will slowly decline with repetitions, new versions, social realism, and honours.
All of these weakens his work: the artist lowered his eyes akin to the female protagonist here.
Jean-François Hubert