Le Pho: "Abandon", a milestone in the artist's work.
All the greatest painters keep painting interpretations of the same subject as their relation to the world. For Le Pho, the chosen topic is expressed by the numerous representations of the mother-child relationship.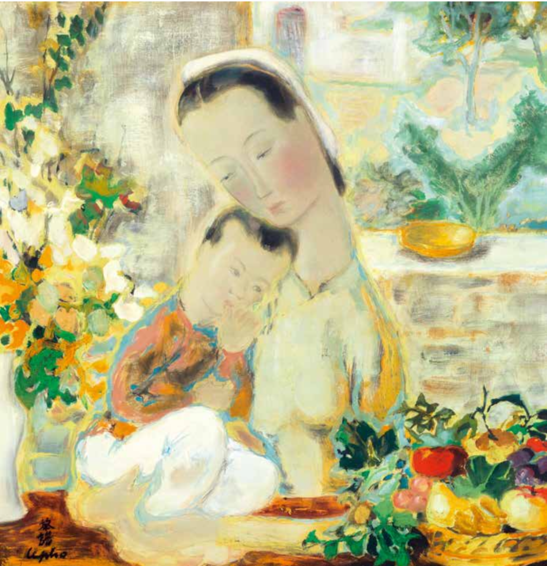 The word Abandon, the title he chose, can take on different meanings in the French language – a language the painter mastered very well enough to carefully choose the titles of his works. The meaning here is not a distancing (the more colloquial understanding of the word) but more a languid and gentle state of consciousness. Entering Le Pho's soul when, himself an orphan at a very young age, he met his wife to be, Paulette in 1945 in the famous café "Capoulade" in the Latin Quarter of Paris. It is this very moment of pure joy and happiness that inspires the work.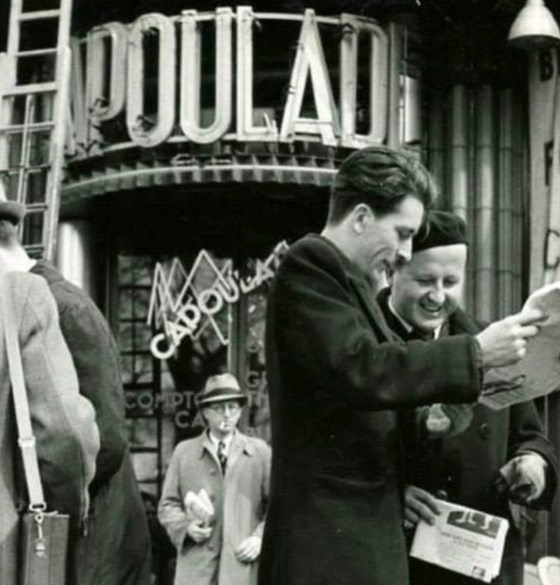 This is clearly demonstrated in the child's position, innocently trusting, sucking his thumb, curled up against his mother; both wearing their Tonkinese clothes. The walls and the dividers embed an exuberance of fruits (a bowl in the bottom right), of flowers (in the vase and free), of plants, as the mother's gifts to her child. All are brought together by a subtle palette of gouache much lighter now then in 1943 when he met Henri Matisse (his favorite painter (with Bonnard) in Vence, not far from Nice where Le Pho use to live since his demobilization in 1940.
The square shape of the work, rarely used by the painter, amplifies the stability of the representation.
The orphan is no longer alone, joy replaces pain: happiness has entered the home.
A manifest for a conquered love, Abandon is an essential milestone in the painter's work.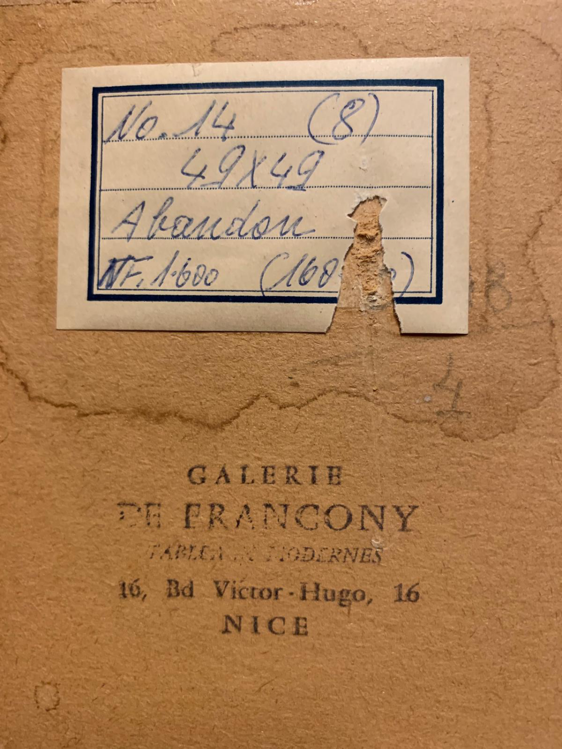 Jean-François Hubert