Le Pho – Nude. 1931
My body is white and also round
I float and I sink in the unripe water
No matter how the handshake me
There is still a pure heart within me.

Hô Xuân Hong (dead in 1822) – Floating Cake
This superlative masterwork is of great historical and artistic significance – both marking a milestone in the artist's work as well as in Vietnamese painting.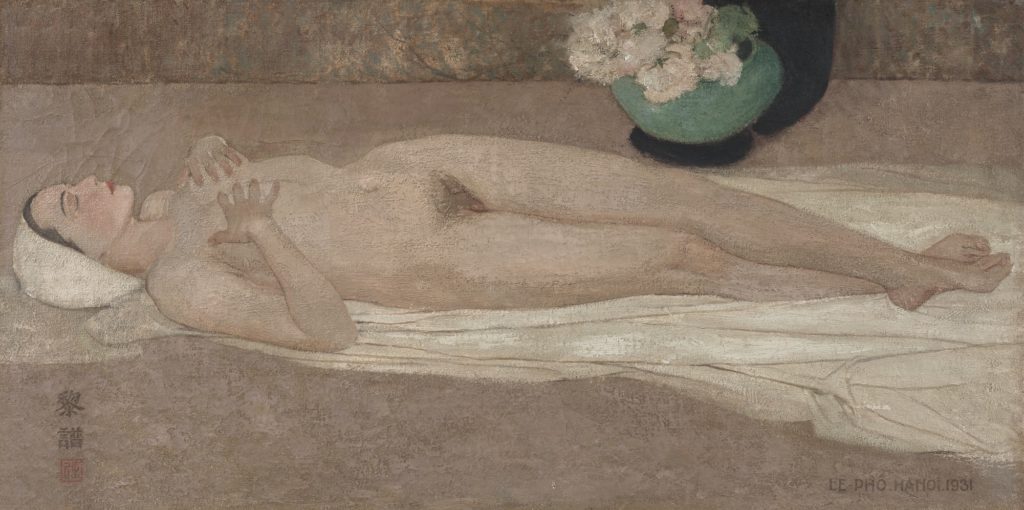 When Le Pho painted this highly realistic nude in Hanoi in 1931, he was already an artist recognized by the artistic community in that city. Having obtained his degree from l'Ecole des Beaux-Arts the year before, he was preparing that year to assist the school's director, Victor Tardieu, in presenting works from the school to the French and European public at the Colonial Exposition in Paris in 1931.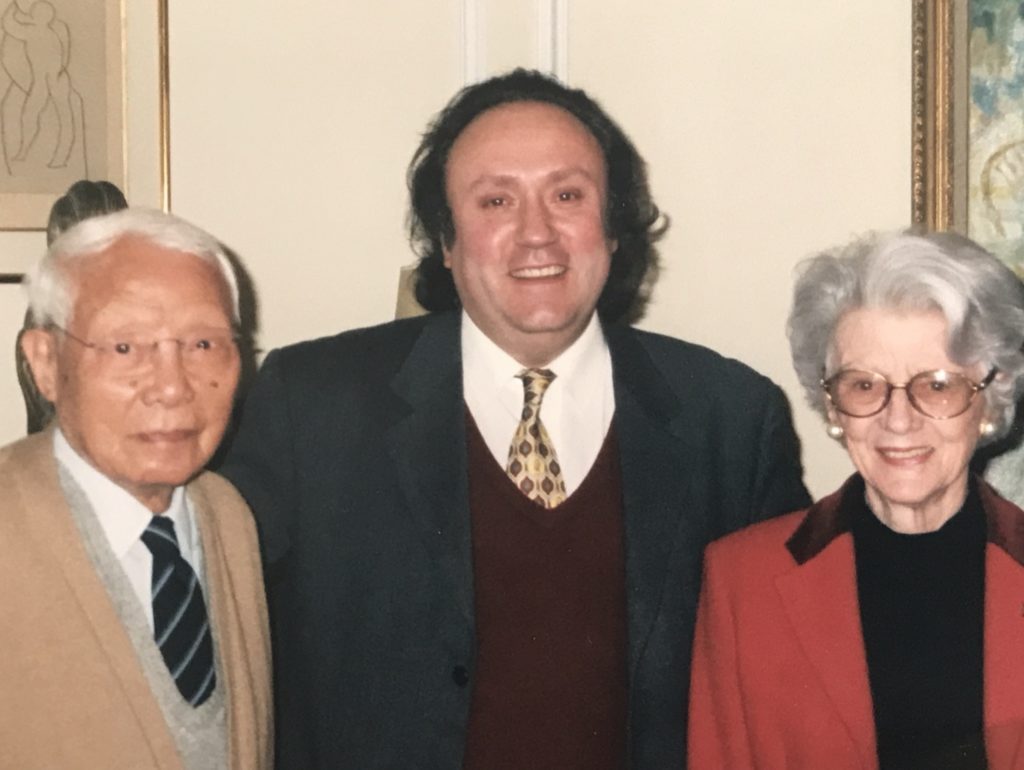 One wonders – Did he feel already that he would settle six years later in France and live there twice as long there than his current living years in in Vietnam? He would marry a French lady, Paulette, and eventually spend the rest of his life in Paris.
To paint a nude was inconceivable and taboo to the Confucian mindset of the times in Vietnam.
However, one of the essential elements in the Hanoi Fine Arts School's training follow an European tradition from the 20th Century. The models — all male — were mostly prisoners taken out of jail for a few hours…) The teachers had made it clear to their students that the representation of a nude was the only proof of an artist's real talent.
Nudes are therefore very rare in Vietnamese painting.
In this fascinating painting, the artist's will and his virtuosity are clearly expressed. His great wish was to break with the Confucian past which, pictorially, had created nothing. One can but imagine the revolutionary intent carried by this painting of Le Pho's, which inherited nothing from its creator's conservative background, and yet has forged a resplendent future. Essentially, Le Pho forged new ground and broke away from traditional norms, highlighting the complexity and vision of his talent.
The flowers in the vase remind us that beauty is evanescent and that time withers everything. This woman, a European, offers her nudity most intimately but hides her breasts in an ambiguous gesture. Is she hiding herself — symbolically — to be 'more' naked? Is this gift of herself so shameless that the sheet becomes a shroud?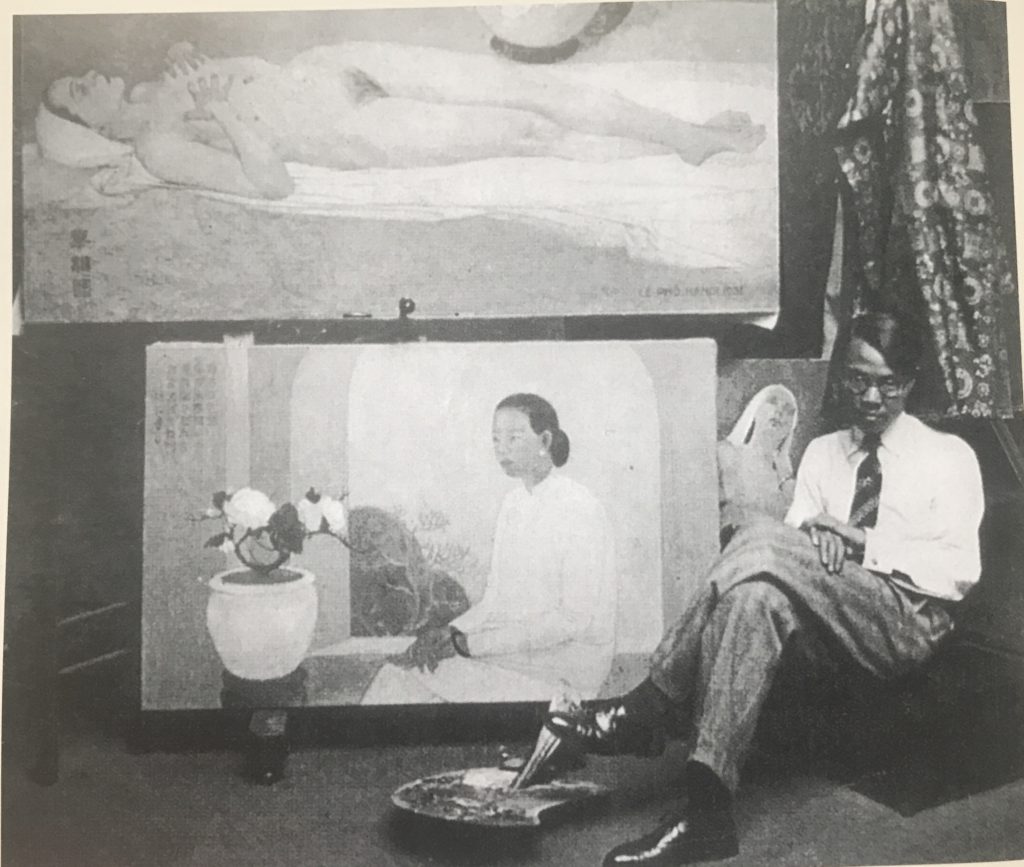 Le Pho reshaped the exotic: this Caucasian woman, naked, abandoned, with a face so beautiful and serene, is his and for him alone. French culture came to Vietnam, Le Pho seized upon it, modelled it, and made it into a theme of action and reaction. Thus, began a new quest, which marked the passing of the world of traditional cultural boundaries and the birth of a new borderless cultural world order.
Le Pho liked this painting so much, that he took it with him to France in 1937 and kept it in the small apartment that he rented in Paris.
In 1940 war broke out between France and Germany and the painter enrolled in the French army to combat Nazi barbarism. He explained to his landlady that he would soon be back to pay the rent and left his paintings as a guarantee. In fact, his landlady finally sold the painting to settle his debt.
Jean-François Hubert