Le Pho. « Les Éternités » (Eternities). Lacquer. Circa 1935.
Works on lacquer by Le Pho are extremely rare.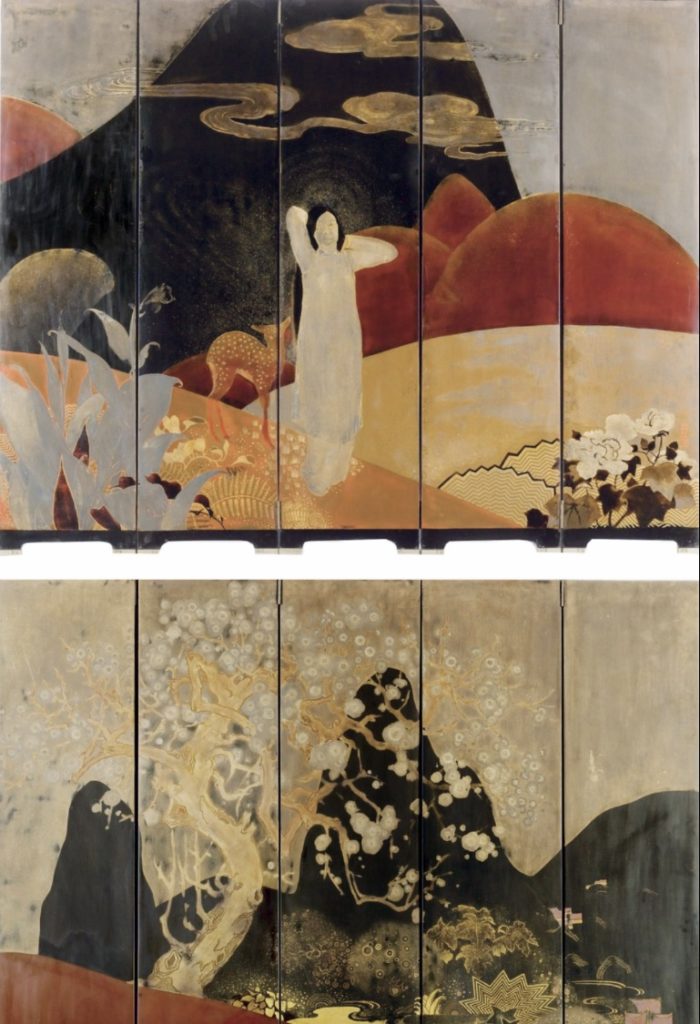 In the famous 1931 Exposition Coloniale (Colonial Exhibition) in Paris, Le Pho exhibited a folding lacquer screen entitled Paysage Tonkinois, Sai-Son, Province de Son-Tay ("Tonkinese Landscape, Sai-Son, Son-Tay Province") that was illustrated and discussed in the book Trois Écoles d'Art de l'Indochine (Three Schools of Indochinese Art), Hanoi, 1931.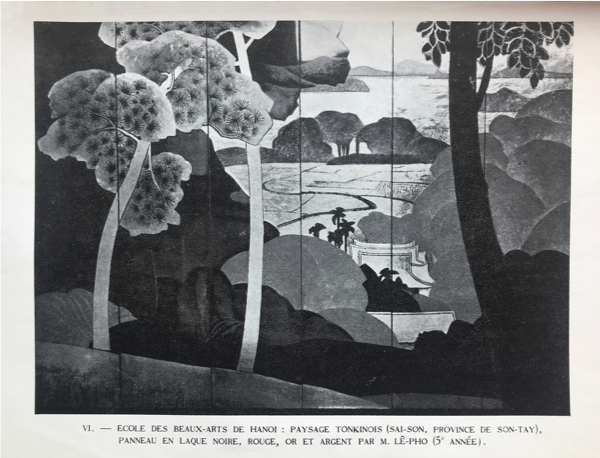 In this book was commented that the versatility of the artist was further testified with his ease with the very demanding lacquer technique and the ability of the artist to create something original and beautiful with the medium.
Comparing the present work, Les Éternités (Eternities) to the Tonkinese Landscape which is an earlier work (1929-1930), the maturity of the artist is evident in this composition.
In this extremely polished work, the painter depicts a surreal landscape that has an almost phantasmagorical quality: by adopting the unreal as the topography, and using the "middle lands" in the distance to provoke and entice, Le Pho seemingly suggests any inhabitant of the landscape would be endowed with a mixed emotions of fascination and fear.
It is almost like a world.
Jean-François Hubert