Ton That Dao – La Coiffure
Art History has no objectivity when it comes to contemporary events: with the proximity of time, the ideological shocks involved between the observer and the one being observed can lead to passive or deliberated omissions.
Tôn Thât Dao does not escape that rule. His curriculum was very promising, he was born in Hue, a member of the Royal family, and in 1910 he was admitted into the Indochina School of Fine Arts in Hanoi in the 8th promotion (1932-1937), at the same time as Luong Xuan Nhi and Lê Yen among others in the 1930's. This was a place and a time where teaching was at its best, and where the many and very diversified talents were brought together to contribute in the building of a harmonious and original synthesis strong enough to give birth to an incredible art school.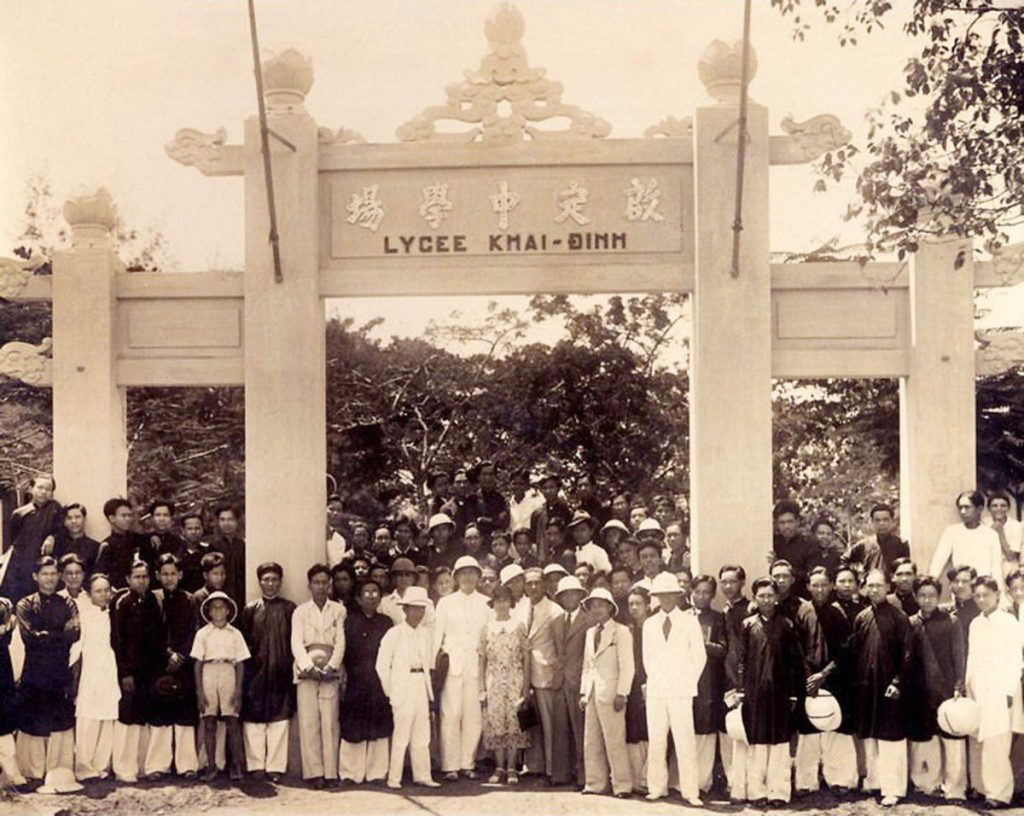 Tôn Thât Dao started teaching in the Khai Dinh high school in Hue, where he first lived, as well as in Dong Khanh College. Furthermore, he developed other talents such as cinema storyboarding and in book illustration. Later he would become the teacher of Bao Long, the imperial Prince and son of Bao Dai in 1941. Bao Long always evoked his master with respect such as when he conducted a personal interview in Paris, 1995.
Tôn Thât Dao's work was exhibited in places such as Hanoi in 1939, Saigon in 1945, Japan in the 1940s and even the Vatican in 1950. Later on, he took part in the creation of the Fine Art School in Hue in 1957 and became one of its most recognized directors and teachers.
A royal family member, a traditionalist, a teacher, a man from the "South": all of this was too much for the Vietnamese official historiography after 1975. And hence Tôn Thât Dao does not appear in the different official hagiographies. Socially, like many others – his existence was muffled and erased.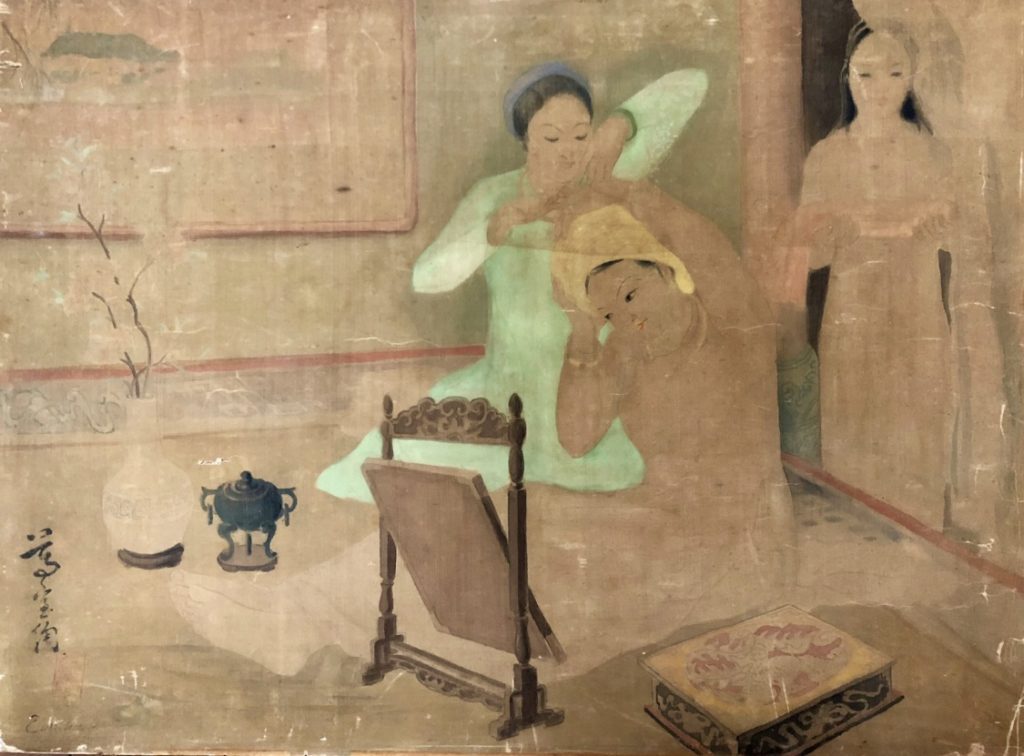 He died in 1979 taking with him all his memories of a world well gone leaving a few traces like in this magnificent work where a young lady (certainly about to get married) is getting ready with the help of two others.
In this rare silk, the confined atmosphere, austere and yet so typical of the old Hue is well described: one gets dressed, the makeup is on to keep up with the social rank: everything is duty with no pleasure; the vase with the flowery branch, set on its stand, the censer, the mirror, and the make-up box, all laid down on the ground and appearing more like official instruments more than everyday objects. Gouache in shades of browns punctuated by the ink reinforce again the atmosphere of the old days.
Jean-François Hubert